This web site is mainly dedicated to research and experiences with graduate tracer studies.
It will be developed as a resource center for tracer studies:
Links to tracer studies in VET and HE
Collection of questionnaires for free download and use
Proposals for the methodology of tracer studies
Proposals for a sample questionnaire and optional questions
Theoretical background of questions
You can download here also some programmes developed at the University Kassel by Harald Schomburg and Martin Guist (QTAFI) to support the conduction of tracer studies.
The new Tracer Study Handbook is now available
Schomburg, Harald: Carrying out tracer studies. In: ETF/CEDEFOP/ILO (eds.): Guide to anticipating and matching skills and jobs. Volume 6. Torino: ETF 2016. New tracer study handbook (2016) download
Please send your comments and proposals to Harald Schomburg (This email address is being protected from spambots. You need JavaScript enabled to view it.).
23.10.2017
About the network
The International Network of Graduate Surveys (INGRADNET) provides information about methodology and results of Tracer Studies/Graduate Surveys. The members of the network share their experiences and try to develop standards for high quality and efficient tracer studies.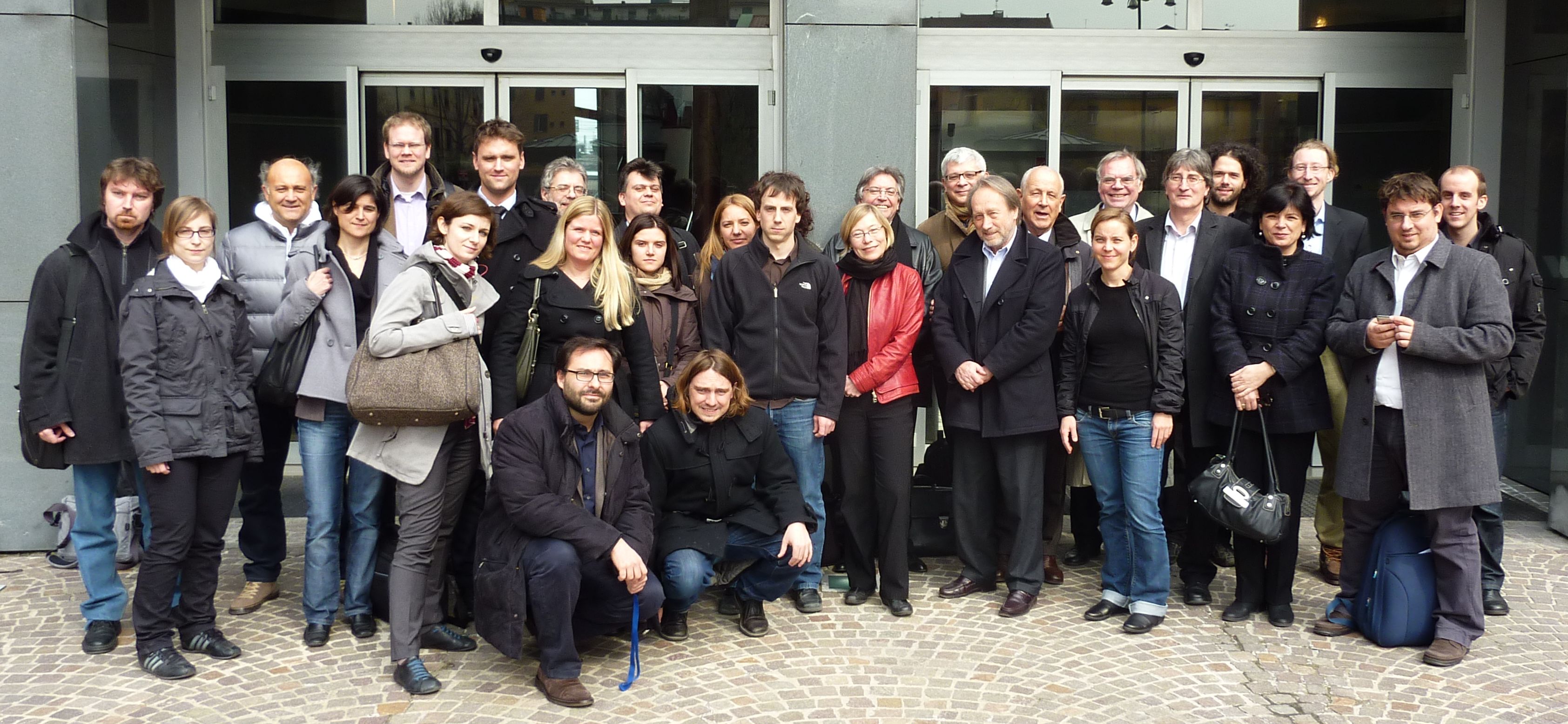 INGRADNET members after a meeting in Bologna 2011
The  last INGRADNET meetings were held in Bali/Indonesia during the EXLIMA conferences 2012, 2015 and 2018.